Access. Everywhere. For Everyone.
The award-winning Flow2 stairlift can be truly considered one of the world's leading stairlifts. The Flow2 is fitted onto your staircase and
not your wall allowing the lift to be installed quickly, easily and with minimal disruption to your home.
Designed with you in mind, the Flow2 has an ergonomically-shaped seat which provides you with an enjoyable and comfortable ride. The Flow2 is available in a number of finishes and colour options that allow you to match it to the style of your home. Choose from fabric, vinyl and leather seat covers and a range of different rail colours.
Your safety is of paramount important to us. The Flow2 stairlift is certified
to machine directive 2006/42/EG and BSEN 81-40. The seat is adjusted in height so you can get on and off safely at the top or bottom landing. During travel the seat belt and optional wrap-around armrests keep you secure on the stairlift.
SPECIFICATIONS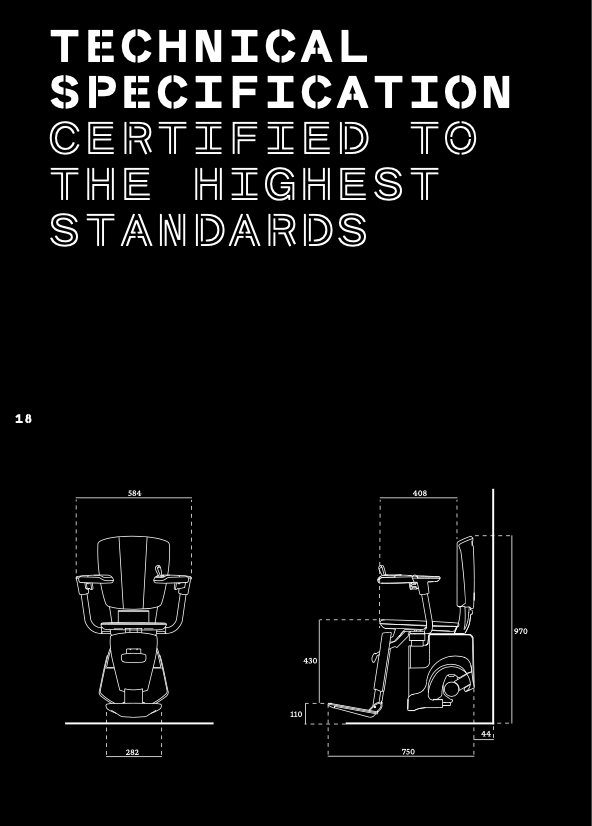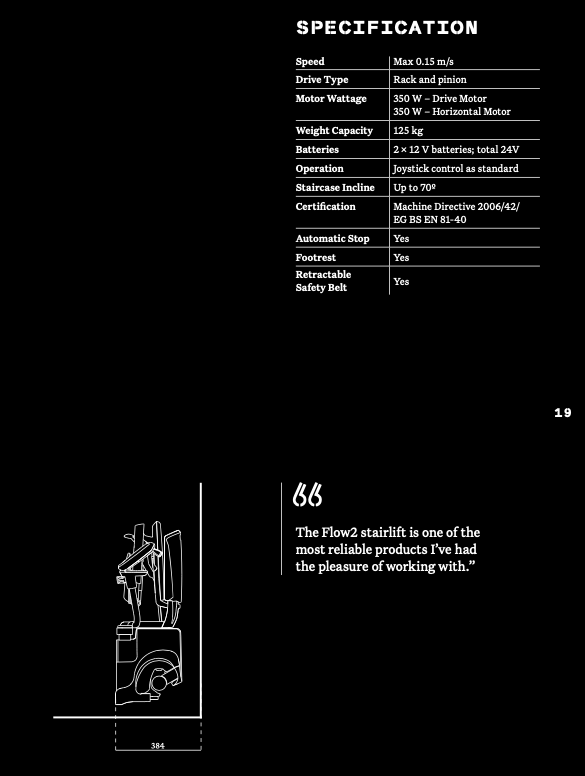 Please complete our online form below and we will get straight back to you.
[fc id='4′][/fc]